PLAY BALL! They're every dog's favorite words. And what could be better than enjoying a dog friendly baseball game with your best friend? With the scent hotdogs and popcorn in the air, it's basically a dog's dream come true!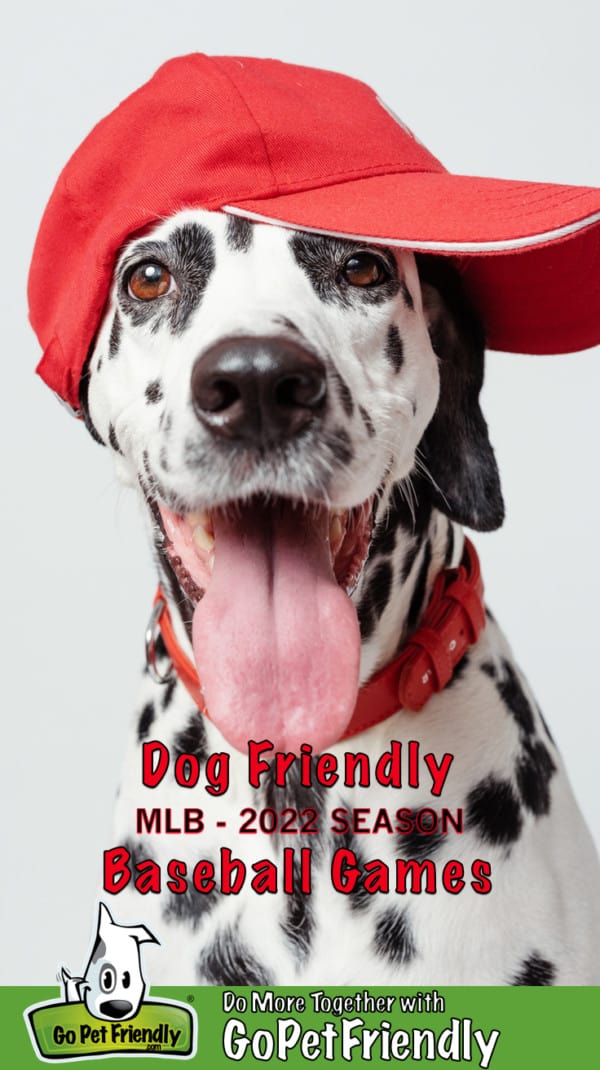 Whether you're catching a home game or following your favorite team on the road, below you'll find Major League Baseball's schedule of dog friendly baseball games for 2022.
Taking Your Dog To The Ballpark
Each year major and minor league ballparks across the country add more dog friendly baseball games to their schedules. During these special events, the stadiums usually reserve a section of the stands for people and their pets and a portion of the ticket sales generally benefits local shelters and rescues.
So, attending a dog friendly baseball game is a fantastic opportunity to make memories with your pup AND help your community. It's a win-win!
Each team sets its own requirements for proof of vaccinations, weight limits, waivers, and what's included in the ticket price. Be sure to visit their website or call the ticket office to confirm the details before purchasing your tickets.
Is your pup ready to woof, woof, woof  for his favorite team? Make your plans now, because these tickets sell out fast. Or give your pooch a real treat and plan a pet friendly road trip to a bunch of dog friendly baseball games!
MLB 2022 Dog Friendly Baseball Games
July 15-19, 2022: All-Star Week
The following teams have hosted dog friendly baseball games in the past, but haven't announced their plans for 2022. Keep sniffing their schedules for updates.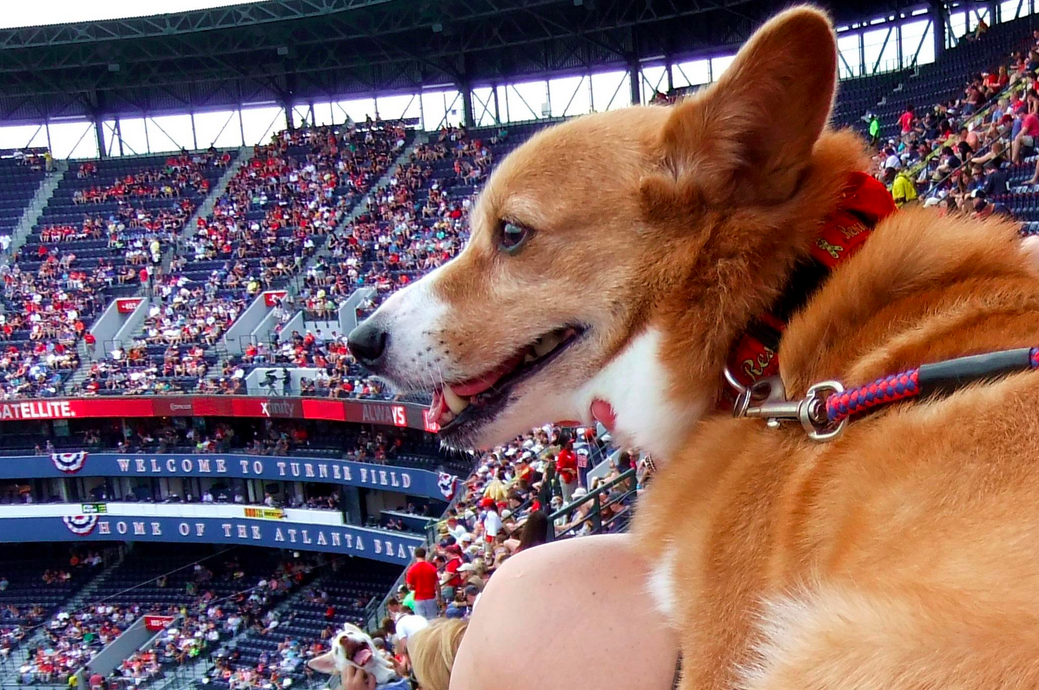 Stadiums Offering Dog Friendly Baseball Packages in 2022
In addition to the games listed above, the Kansas City Royals offer a 4-game "Bark At The Park" pack, which includes access to their exclusive "Doggie Bag" giveaway box! Items included are a Royals branded stainless steel dog bowl, silicone lick pad, a special Bar K & Royals theme koozie, exclusive coupons from exhibitors, and more!
$165 covers one dog ticket and one human ticket for each of the 4 Bark at the Park dates. Additional humans can be added to the package for $84 each. Additional individual game human tickets are available for $26 per ticket.
Also remember that many minor league baseball teams have similar "Bark at the Park" promotions. Be sure to check them out, too!
(Visited 11,627 times, 1 visits today)